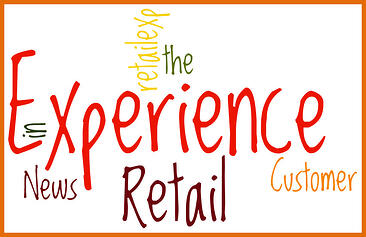 Just in time for the weekend, here are links to stories I found intriguing this week relating to Retail Experience in the News for 1/27/12.
Let me know what you think!
Retail Experience Ideas
Forget Advertising, Do Market Research
Saks Woos Women Back to Clothes After Bags
New strategies helped improve sales last year, especially in December.
Caring for employees, customers and suppliers: The Container Store CEO talks Conscious Capitalism
Retail Experience and the Consumer
Today's youth a tough sell for automakers
Why Genderalizations Make Sense For Female Entrepreneurs
Retailers adjust marketing as more men take over grocery shopping
Integrating Offline/Online Retail Experiences
Retailers value Google+ more than Facebook, Twitter
Shoppers Spurn Social, QR Codes
PayPal Test Program Will Let Home Depot Shoppers Pay at Checkout
Small retailers say they're feeling optimistic again

For previous issues of Retail Experience in the News, click on this link [and also this one].
Consider subscribing to Flooring The Consumer Blog!
Thanks for reading and have a great weekend!
Best,
C.B.