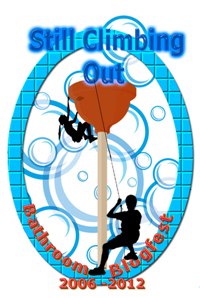 Welcome to the 7th annual Bathroom Blogfest, focused on the customer experience!
This year's theme - Still Climbing Out - seemed particularly relevant when I read through NY Library To Adopt Ad-Supported Toilet Paper and came across the last paragraph:
"Lettieri was surprised to see articles on her toilet paper selection, of all things, spread across the news media: they have appeared as far afield as NPR and New Delhi television. "We did a magnificent renovation here, and we do all these programs, and we get all this publicity because of toilet paper," ..."
This notion, of drawing attention to something important - the customer experience - using a topic as universal yet also as voyeuristic as bathrooms, was at the heart of the very first Bathroom Blogfest.
Read More