Digital Marketing With Simple Marketing Now
What does Digital Marketing focus on?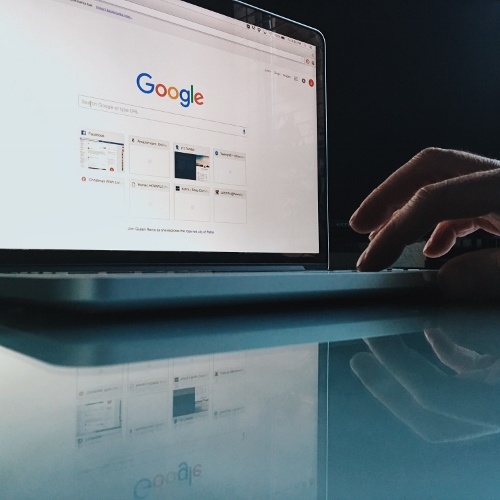 Digital Marketing focuses on four distinct areas to help your business get found online and generate leads:
How effective your website is at getting you found online
Whether your social media marketing works consistently on your behalf
The focus on your Adwords PPC campaigns
The analysis of your overall digital marketing efforts.
How Does Digital Marketing Benefit Your Business?
We work with you to ensure that your online content is search engine optimized (aka SEO) and succinctly tells your business' story in a way that compels visitors to spend time, and to return because search engines index your site.
We analyze your social media presence to ensure that your profiles integrate fully with your business and support your business objectives.
We help implement and manage Google Adwords PPC campaigns to support organic search results.
We develop marketing automation solutions to help you nurture leads into becoming marketing qualified and sales-ready.
Through web analytics, we test and monitor to ensure that your digital marketing efforts help you get found online and generate leads.
Digital Marketing goes beyond just setting up a Facebook fan page, a blog, or a Twitter account. It's about integrating your content and social media into your website, search engine optimization, lead generation, and lead nurturing. It's about delivering results. It's about having a strategy that integrates with your business objectives.
1. Website Effectiveness So You Get Found Online (aka SEO)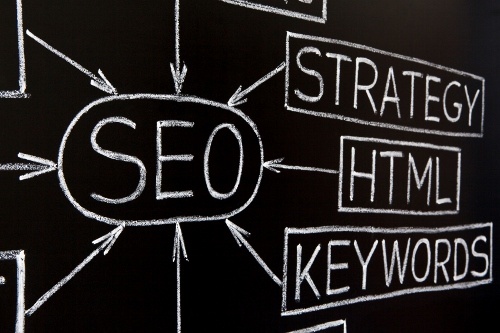 Your website should help you get found online by search engines as well as by the people whom your business can help. That means ensuring that your entire website is optimized for search (aka SEO), that each web page has its own unique purpose related to your business and that it be written with your customer in mind.
Once visitors find you, your site should engage them and encourage them to stay so they become leads and return regularly to learn more about you.
If you'd like more perspective on website effectiveness and the role SEO plays in getting found online, consider reading the following articles:
Simple Marketing Now can help. We can review your site and make suggestions to improve your SEO and web content. We can also help you redesign your website. For more information, explore the website redesign case studies on this site.
2. Social Media Marketing So You Get Found Online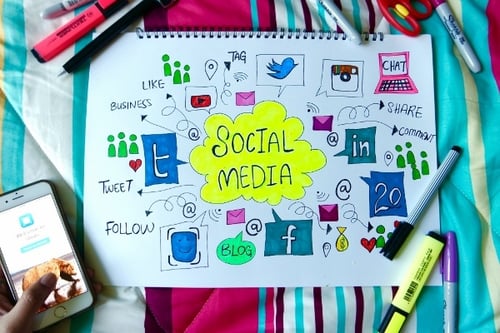 Social media can also help you get found online - assuming you are consistent in how the various social profiles refer to and relate to your business and website, as well as active in engaging with your fans and followers.
Interaction on social media networks enables you to develop relationships with potential and current customers. It helps you share information and education from your website and obtain feedback. It adds to your online credibility - particularly if you are willing to engage and interact.
Simple Marketing Now can help evaluate your profiles and engagement, and guide you so social media marketing truly helps you get found online and generate leads. You'll want to develop a content marketing strategy for your social media networks. You'll also want to analyze what works and what doesn't on social media. We use tools such as Google Analytics, Ahrefs, and HubSpot.
For more information, explore social media marketing on this website.
3. Adwords / PPC To Help You Get Found Online
Once you've made your website more effective and SEO-friendly, you may decide to take part in Adwords or PPC campaigns. Perhaps it's to test a new content offer or to launch a new product.
Simple Marketing Now can help research keywords to bid on in PPC Adwords campaigns; we'll benchmark your competition and identify with you the best website conversions so your advertising expenditures deliver more than just clicks, but rather leads.
4. Digital Marketing Analytics So You Know What's Helping You Get Found Online
The benefit of digital marketing is data. However, the data is useless unless it is analyzed and tied into business results so you can evaluate which social channel is most effective for generating leads or which keyword delivers the most engaged traffic.
Simple Marketing Now can help review and analyze your website analytics, identify goals and conversions, and strategize with you for ongoing improvements so your business gets found online and generates leads.
Contact us for more information about Digital Marketing with Simple Marketing Now.