Consider Contextual Marketing To Be More Relevant to Your Visitors.
Are you familiar with context marketing?
It's also known as "smart" marketing. It's about making your content marketing that much more personalized and relevant to visitors based on data about them.
This can be data about the device they're using while searching for solutions you offer.
Or data about their location or IP address.
Or data relating to interactions you've had with them during previous visits to your site.
That's what makes it smart. It adapts to your visitor, creating an experience unique to him or her. You're adapting your content to their context and creating greater meaning for them. It goes hand-in-hand with inbound marketing, too.
If you're wondering about practical examples of contextual marketing, think Amazon and how it customizes the selections you see based on your browsing and purchase experience.
Other examples include personalization in emails that you receive where your name is included in the subject or in the salutation. (We've included an example of a personalization token below.)
In the case of your website, you can do so, too, when you use HubSpot's CMS or Content Management System which includes several smart content tools for creating better context and ultimately delivering marketing that your prospects love: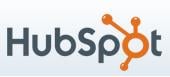 Smart text modules to be used on site pages or landing pages
Smart CTAs or calls to action
Smart forms where fields adapt based on specific information received
Personalization tokens which can be used in email marketing as well as in website content (be cautious, though, as this case contribute to the 'eek' factor).
Here's a smart call-to-action button which will change depending on whether you've already downloaded this specific Content Marketing offer we're highlighting. If you have, you'll see another offer, and you'll be asked different questions in the form you complete to access the offer:
In HubSpot, you can modify content on your web pages based on these contextual situations:
Location (imagine the implications for countries with different languages!)
Lifestage - based on previous visits
Persona - based on self-selecting the role that best represents you in a form
We'll show you below how it all works and comes together. If you're sufficiently intrigued that you want to schedule an inbound marketing assessment, simply click on the button!