How to Reach Christine B. Whittemore, aka The Simplifier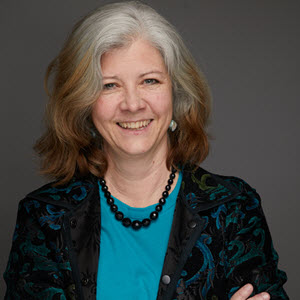 LinkedIn: https://www.linkedin.com/in/cbwhittemore
Twitter: @cbwhittemore
Phone: 973-283-2424
Email: cbwhittemore@simplemarketingnow.com
The Simplifier's Background:
Christine B. Whittemore is a practical marketer who helps businesses get found online!
Whether it's developing and implementing an inbound marketing strategy, refocusing website content to be more SEO friendly, or even working alongside you to consistently publish online blog content, Whittemore is tireless in her commitment to ensure that your business delivers on its goals and that your content connects with customers.
Her immersion in digital marketing, social media marketing, content marketing, and inbound marketing comes out of her experience creating valuable marketing in non-high tech businesses – from art museums, non-profit trade associations, and financial institutions, to apparel, furniture, carpet, and flooring. She has always looked to improve the efficiency and effectiveness of marketing dollars while connecting with customers. That's why she was awarded Solutia's prestigious Customer Focus Award in 2000 for successfully doubling the size of the Wear-Dated upholstery fabric business over four years.
Inbound Marketer, Digital Marketer, Content Marketer
Most remarkable about Christine Whittemore's immersion in inbound marketing, digital marketing, and content marketing is that there's a history behind the experience.
She has successfully redesigned several websites. Her first involved redesigning the Wear-Dated website, transforming it from a static, difficult-to-update site to a social media-friendly, intuitive, content-rich, and easy-to-administer site that engaged with website visitors and helped Wear-Dated get found online, in her role as Director of In-Store Innovation for Solutia's Wear-Dated carpet fiber.

She manages Adwords accounts for clients helping them achieve conversions as a result of PPC ad spending.
She began melding content with digital and social tools when she launched her first marketing blog, Flooring The Consumer about the customer retail experience, marketing to women, and social media marketing in June 2006.

Ranked in the AdAge Marketing Power 150 Blogs,

Included on AllTop,

Listed in Being Peter Kim's M20: Top Marketer Blogs,
She launched The Carpetology Blog, about all things carpet [fashion, style, care, buying advice, and news] to develop rich and relevant carpet content and drive better-qualified traffic to the Wear-Dated website. It speaks directly to carpet consumers.
She launched the Simple Marketing Blog in March 2009 to address social media marketing, integrated social media marketing, and best practices. It has been recognized as a Junta42 Top Content Marketing Blog.
Writer, Columnist, Contributor, Speaker
Christine Whittemore is a talented writer. She has been a columnist for Floor Covering Weekly, a Hearst Publication, where she writes about the in-store and online customer experience. She contributes to Floor Covering News, MarketingProfs, and Content Marketing Institute about social media marketing and content marketing.
Proud to contribute to:


Christine Whittemore is an experienced and motivating speaker. Since 2005, Christine has presented on the topic of the Brick & Mortar expression of the customer retail experience, social media marketing, content marketing, and digital visibility at Surfaces, the yearly floor-covering trade show where she also serves on the Education Advisory Council. Among the many presentations she has done are these highlights:
Individual retailer locations

Washington State Floor Covering Association

Carpet One Floor & Home and Flooring America/Flooring Canada Education Day sessions

Mohawk ColorCenter and Floorscape conventions

Social Media Club North Jersey

Coverings
Prior to her tenure with Wear-Dated carpet fiber, she addressed the topic during yearly offsite strategic Wear-Dated Upholstery Set Sales summits organized for 200+ industry leaders and retailers.
A listing of the presentations that Christine has delivered is available by visiting Presentation History on the Simple Marketing Now website.
Other Chief Simplifier Highlights:
For Christine B. Whittemore's full profile, visit LinkedIn.
More questions? Please contact her at CBWhittemore@SimpleMarketingNow.com or 973-283-2424.