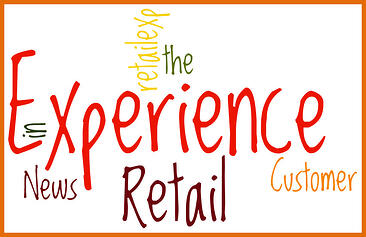 Time for this week's Retail Experience in the News for 3/2/12.
I'm just back from a thought-provoking few days with
Crossville Tile
's architecture and design community. We heard talk about the future from
IIDA's Cheryl Durst
and the customer experience from
Sandy Smith
[who will be at Coverings 2012]. I'll share more about both presentations...
Meanwhile, here are links to:
Retail Experience Ideas
Retail Experience and the Consumer
Integrating Offline/Online Customer Experience
Google: Mobile Devices Influence Purchases
Online shoppers to tap smartphones, tablets for Valentine's Day shopping
comScore releases the 2012 Mobile Future in Focus Report
Social Media Impact on e-Commerce called overrated
Ace hardware captures brand awareness via CAPTCHA Ads

For previous issues of Retail Experience in the News, click on this link [and also this one].