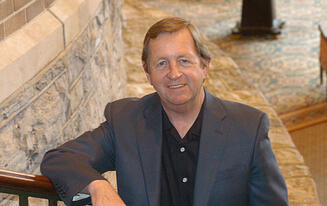 If you consider the negative experiences you've been exposed to and compare them to the truly delightful, what stands out? What do you learn by articulating those dashed expectations? How might you apply that to your own business so you can focus on getting more customers?
My inspiration comes from Sandy Smith, Sandy Smith Seminars [who will be presenting two sessions during Coverings 2012]. In a recent presentation, he compared a dreadful doctor's visit to time spent at Starbucks. He asked, why the former couldn't be more like the latter. Good question, don't you think?
[Here is my account of an abysmal visit to LabCorp.]
Assuming you feel strongly about only delivering a Starbucks-like experience - because that's what resonates with your customers - let's explore seven not-articulated customer expectations that Sandy brought up.
The point: if you meet these expectations you will not only delight customers, but also be well on your way to getting even more customers.
How can you make customers smarter? [content marketing is particularly effective here]
How can you respond quickly, effectively and with meaning?
How can you ensure that you respect customers' most precious resource, their time?
How do you followup in a way that communicates respect, trustworthiness and competence?
How can you continuously improve?
How might you align yourself with a bigger purpose?
How do you 'customize' your customers' experiences so each one feels uniquely valued?
Interesting how most of these expectations have to do with being human and expressing how much you care about your customers.
Comments, reactions? What are you currently doing to meet customers expectations? What might you do differently?
I'd love to hear.
Image credit: Dan Smith, Valley Business FRONT with reference found in Sandy Smith - Who's in Front?