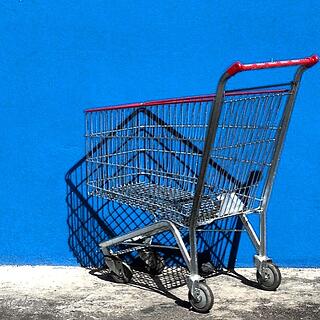 What makes for an outstanding online retail experience? There's finding a site that engages you from multiple perspectives, starting with content [see Zappos' Online Retail Experience: Powered By Customers]. But, what about the eCommerce angle? What are eCommerce best practices that truly create a memorable retail experience?
I researched the matter and came across several articles which offer sound eCommerce best practices advice that I share with you here.
What struck me as I read and explored the artices and best practice online retailers was how the good ones don't make me think! [For the authority on that check out Don't Make Me Think: A Common Sense Approach to Web Usability by Steve Krug.]
Rather, they make the ecommerce process intuitively easy [think how easy it is to shop with Amazon or Zappos] because so much customer-focused thought and consideration has gone into the site design, the content, the flow and the process. These online retailers are fanatical about eliminating friction; they constantly test and improve. I encourage you to go experience them before you read anything and then afterwards!
Once in the know, you'll become aware that their online retail experiences include best ecommerce practices such as:
Breadcrumb navigation so you don't get lost in the site [see Breadcrumb Navigation Examined: Best Practices & Examples].
They pay attention to shopping cart usability [see eCommerce & Shopping Cart Usability: 21 Best Practices].
Considerable attention to product photos [see Improve Your E-Commerce Design With Brilliant Product Photos].
And the many practical tips detailed in these articles - e.g,. include your phone number in your site header, include trust marks and guarantees, eliminate roadblocks and figure out how best to stay in touch with visitors and customers...:
Best Practices Review | Practical eCommerce
Two more resources for you to consider as you peruse e-Commerce best practices:
Added 2/2/15:
If you're involved in e-Commerce, what do you consider must-do best practices?
When you go online to shop, which are your favorite online retail examples? What about your least favorite?