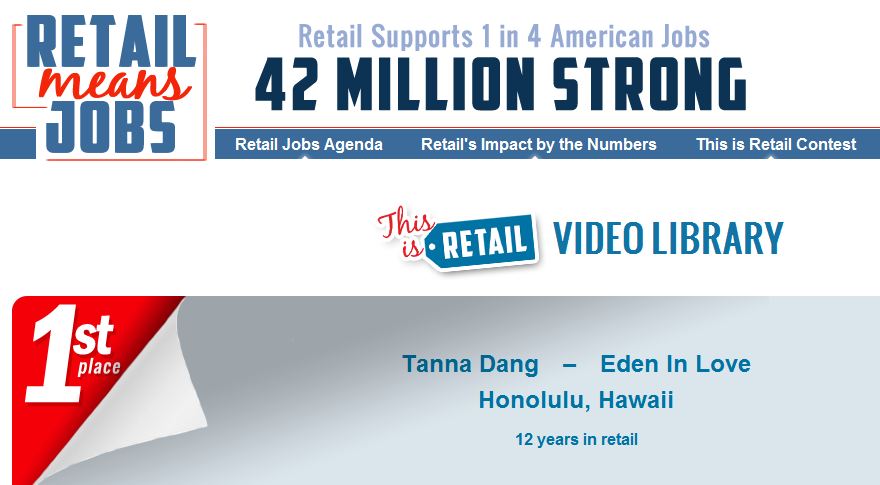 Have you followed the NRF 'This is Retail' Contest? The three winning retailers truly redefine the retail experience.
Market Alley Wines in Monmouth, IL, a wine shop and lounge, brings new meaning to creating a warm, relaxing and community-focused third-place. [See owner Susan Kaufman's story and check out the Market Alley Wines Blog.]
The Polka Dot Press in Tallahasee, FL , an online and physical stationery & gift store, places considerable stock in human connections and interactions. [See owner Kim Williams' story and check out the Polka Dot Press Blog.]
Eden in Love, an apparel boutique in Honolulu, HI, constantly gives back to those less fortunate. [See owner Tanna Dang's story and Divas Doing Good. Also check out the online Eden in Love Tips & Trends which present ideas without selling.]
What is most remarkable about these three retailers is how each connects with community, each creates an experience unlike any other available locally or nationally. These retailers have created memorable experiences around human connections and interactions. They have passion and share it constantly. They exude personality, warmth and human-ness, thereby redefining the retail experience I'm familiar with.
Do you know of similar businesses? What makes them different in your mind? What do you enjoy most about them?
I'd love to hear.