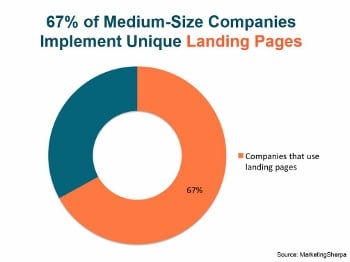 Do you know what a 'landing page' is and have you implemented one yet?
If you haven't, let's explore what a landing page is, how it works and what your options are for getting started with them.
After all, landing pages are a valuable tool for lead generation and one that ~67% of medium-sized companies regularly implement.
Read More