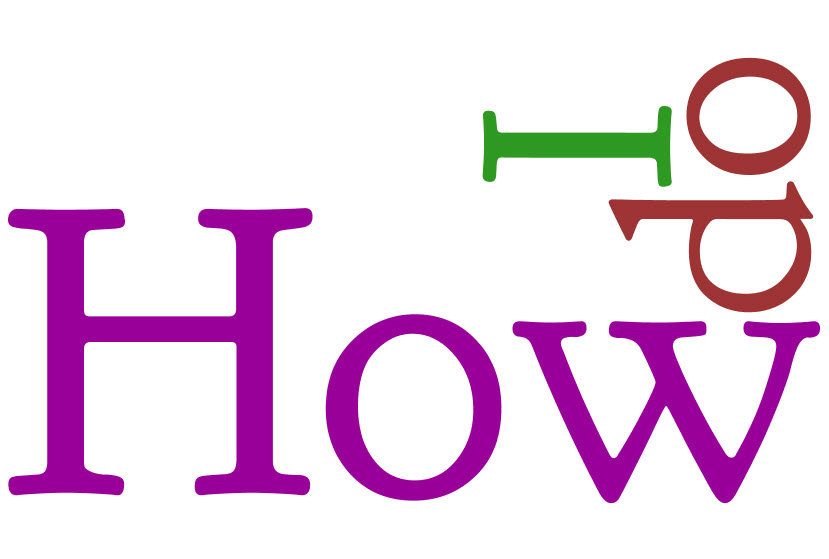 The question "how do I get more business?" comes up frequently when I speak with small and medium business owners.
They find that many tried and true marketing tools aren't as effective as they used to be and many new social and digital tools are confusing. What, then, to do to get more business? Here are 13 tips to start the ideas flowing! I bet you have more!
13 Tips in Response to How Do I Get More Business?
Before getting specifically into the tips, I need to set the stage.
Even if your business is fully based in the real world, you need a digital presence. That presence online essentially acts as your 24/7 sales and marketing associate, reinforcing your reputation and educating your prospects while you focus on what you do best once they interact with you.
That digital presence begins with your website. From there, you can expand to your social network satellites and promote what you do on your website. The reason for beginning with your own site is that you own that property, whereas you don't own the various social networks where you have profiles.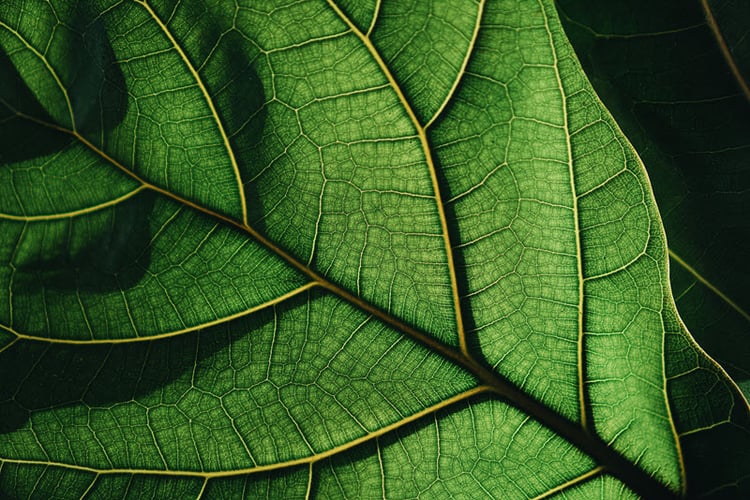 1. Launch a business blog on your website.
Having a blog associated with your website - either on the same URL or as a subdomain to your URL depending on your website content management system - is the most powerful marketing and sales tool available to your business.
A blog is comparable to having your own digital newspaper or magazine, and the content you publish becomes accessible to anyone searching the world wide web.
It allows you to link more deeply to your own content, and to link outward to authoritative sites that add depth and context to your articles.
2. Publish quality blog content frequently and consistently.
With a business blog comes responsibility for creating high-quality articles and publishing them regularly and consistently over time. Aim for in-depth content that is evergreen, and stays relevant over time so you can regularly refresh it.
For a high-quality in-depth article, plan on a minimum of 1000 words. (Short posts do nothing for you.)
Format the article for easy scanning.
Don't forget to include images (aka eye candy).
Pick a frequency and day to publish and stick with it consistently (that's what newspapers and magazines do).
3. Address the questions your prospects have about your business and products.
If you're not sure what to write about, start by creating content that answers questions relevant to your potential customers. Ask everyone in your company who interacts with customers about the questions s/he receives.
The benefit is that you develop content that makes life easier for your entire business! Rather than have to reinvent a response every time the question comes up, you have a ready-made response to point people to (i.e., include a link to the article in an email). And, eventually, you have enough for a new page on your website with FAQs (frequently asked questions) and links to those articles for self-service.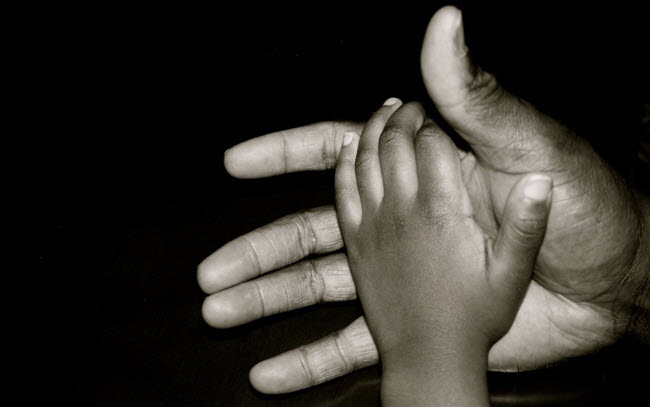 4. Use human language when you speak to your audience.
Does your website read conversationally? Or is it stiff, overly formal, filled with jargon, and all about you and how wonderful you are?
People want to do business with fellow people whom they can trust. The best way to communicate that is by making sure that your content uses your reader's language, contains no gobbledygook or gibberish, and speaks to the reader.
If you aren't sure, read David Meerman Scott's Gobbledygook Manifesto and then run your content through the Jargon Grader (sadly, the Gobbledygook Grader is no longer active).
Your goal is to have content sound conversational and be engaging. (BTW, this is even more important when you interact on social networks...)
By the way, searches are becoming increasingly voice-based, the ultimate in conversational.
5. Which search terms and topics matter to your business?
Do you know how your prospects describe the issues you have solutions to? Are there specific search terms they use? And, what content topics do those fall into?
Since your website and blog focus on your business, you'll want to prioritize business topics over personal ones in your content, using customer-relevant search terms. If you organize those keyword ideas or search terms into categories or clusters, you can start to build out your business' pillar content.
>> See The Ultimate Guide to Pillar Content for Your Website
To validate some of your concepts, use Google Trends.
Google search and the suggestions you find there will help you identify relevant 'long tail' terms.
>> See What Are Long-tail Keywords? How to Find and Use Them from Ahrefs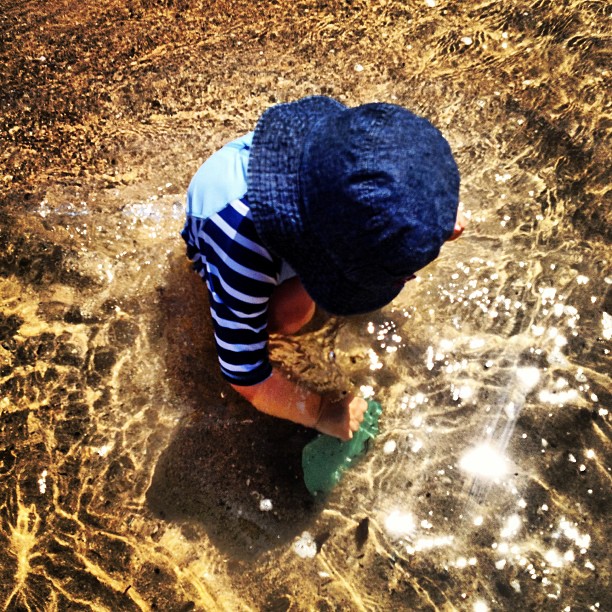 6. Monitor your business' keyword progress.
If you're serious about getting more business, you'll want to monitor your progress against organic keywords that matter to you. Tools to use include Google Search Console, Ahrefs, and many others.
In addition to tracking your own progress, check out what competitors might be doing. They could offer you interesting content ideas.
7. Blog articles broaden the search terms associated with your business.
Businesses without a robust content strategy will rank at least for their own company name - unless that name is commonly used. So, if your company name is Acme and your business is based in the Northeast ACME Markets will prominently appear, as does the Acme Corporate of Wile E. Coyote/Roadrunner fame.
The challenge is to broaden your presence beyond your company name and those who already know of your existence. That's what blog articles are particularly effective at doing. By creating thoughtful, high-quality blog posts, you develop opportunities to associate other search terms with your company website URL.
In other words, the more strong blog content you create, the more keywords other than your company name will drive traffic to your website and business.
8. Business blogs increase the number of indexed web pages.
In addition to broadening search terms, regularly published blog articles offer your business a means for attracting search engine spiders to index your website pages. With more indexed web pages, your business has more opportunities to be found in a search...
You do need to ramp up your efforts, though, before generating results.
Once you create between 25 to 50 blog articles, you'll start to notice improved traffic results to your website.
If you publish twice per week, that will be at around the six-month mark.
For a weekly publishing schedule, you're looking at one year.
The more qualified content, the more indexing, and the more traffic which in turn generates leads for your business.
>> See What Results To Expect When Starting a Blog
9. Offer ways for website visitors to become business leads.
Attracting lots of visitors to your site matters especially if you convert some of them into leads. You can do that by offering them a way to connect with your company. Some ideas include:
A chatbot that invites the person to leave an email for follow up
A blog subscription form
A newsletter subscription form
Lead generation information kits
A demo registration form
A contact us form
Once you have at least an email address, you can start the lead nurturing process using some of the content you've developed for your blog and website to educate prospects and help further qualify them before you speak with them.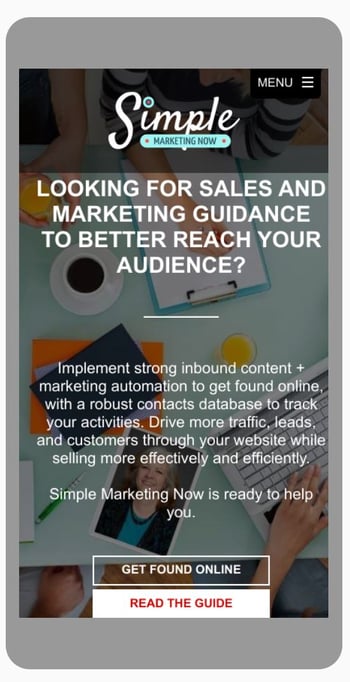 10. Check your mobile website experience.
Mobile has become more important to the search experience than desktop. Yes, there are some industry-based exceptions to the mobile evolution, however, you need to make sure that your business website mobile experience is acceptable to visitors as well as Google.
>> Check your most important web pages on Google Search Console's mobile-friendly test.
(Thank you, Edgar!)
11. Integrate your online and offline experiences.
As three-dimensional beings, humans exist in the real world. As much as online experiences bridge the gap between digital and offline, at some point, you'll have a phone call, a Zoom, or an in-person meeting with your prospects and customers.
Furthermore, as people go about educating themselves about solutions and options, they visit a variety of resources online as well as offline.
For those reasons, make the most of opportunities to integrate what you do on your website and on social networks with your in real-life experience. Can you share photos of your office staff interacting? Can you repurpose a popular blog article into a brochure to hand out at networking meetings? What about an online visualizer to use as a tool for selling products in-store? Or integrating new articles in your monthly newsletter?
>> Explore Steve Rubel Talks Inbound Content Challenges at #INBOUND15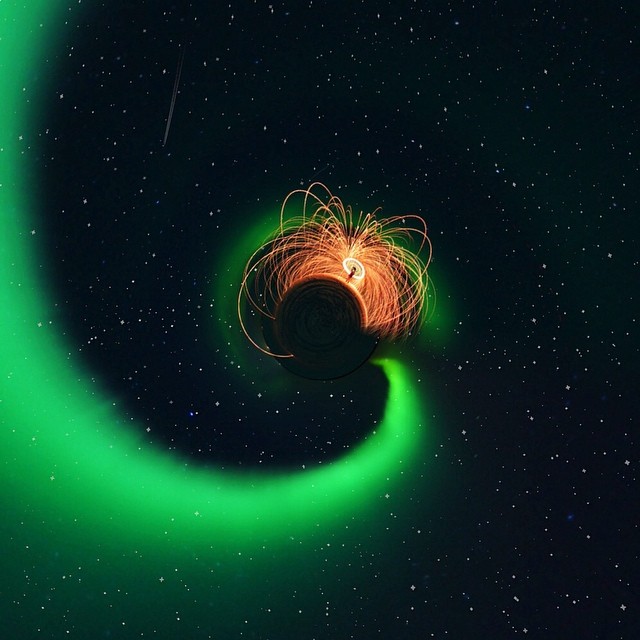 12. Promote your content on your social networks.
If your business website resembles earth, and social networks are satellites, have a plan for sharing bits and pieces of your main content with those social satellites.
Combine your publishing efforts with social by promoting your new content on social networks you are active on (e.g., Twitter, LinkedIn, and Facebook]. Don't forget that social networks aren't all digital.
Be sure to engage with your audiences so they perceive your content as valuable rather than as spam. It's that human interaction that makes your business come to life. (See #4 above.)
13. Use data to improve your business content.
It's challenging to fly blind in business. Luckily, you have access to valuable data based on your online activity.
Monitor your results. Ideally, on a monthly basis, you can review your website analytics data to determine which pages and what content work so you can do more of that, and can change what doesn't.
Which articles drive the most traffic? Which ones convert the most leads? Keep that content fresh. Review what isn't performing to determine why and how to improve it.
Pay attention to mobile trends, as well as geographic ones.
>> See How Website Analytics Can Inspire Your Inbound Marketing
>> See How Website Analytics Helps Your Business
Ready to Get More Business?
How do you go about getting more business? Which of the tips above have you implemented? What would you add?
Let us know in the comments.
All the best on expanding your business. Thanks for reading!
Note: This is a classic article from 07/07/2011 that has been significantly updated!