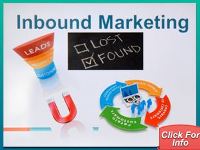 If you're serious about inbound marketing, you'll want to embrace business blogging. Why? Because the two fit together like hand and glove.
Here's how it all comes together.
Not Sure About Inbound Marketing?
If you aren't fully sure about inbound marketing, don't immediately discard the idea. You see, inbound marketing is all about attracting interested visitors to your website and business. You do that with remarkable, delicious, relevant content that you publish regularly on your business blog.
Read More