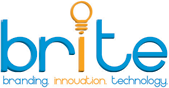 Columbia Business School's BRITE - which stands for branding, innovation, technology - conference is one of my very favorites. I've participated in it since 2006 [before it was officially BRITE], and always emerge inspired and energized.
The 2012 BRITE Conference takes place March 5 and 6 at Columbia University in NYC and features, as usual, an impressive group of speakers including John Hayes (Global CMO, American Express), Marc Speichert (CMO, L'Oreal USA), Cathy Benko (Vice Chair and Managing Principal, Brand, Deloitte), Bob Garfield (host of On the Media, editor for Ad Age), Stephen Baker (author of Final Jeopardy, on artificial intelligence), and one of my favorites, Jeff Jarvis of Buzzmachine.
Check out the full BRITE '12 agenda to get a feel for the topics, the speakers and the level of business innovation you will be exposed to.
You might also enjoy exploring articles about previous BRITE sessions. They'll surely whet your appetite for dynamic conversation and intense business innovation:
If you are available and in the NYC area, I recommend that you consider attending.
If you do go, be sure to enter discount code britesocial for a $100 discount when you register.
I hope to see you there.