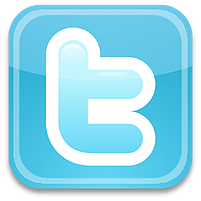 If you've started spending time on Twitter, have you noticed that many tweets include the "#" or "hashtag" symbol combined with a word or letters? Have you wondered what it's all about? Why are hashtags being used on Twitter? What reasons could there be? Read on. I'll explain and share with you eleven reasons for doing so.
What Are Hashtags on Twitter?
Using hashtags on Twitter allows users to categorize their Tweets [Twitter updates]. If you click on that #word, you will see all of the recent Tweets that include #word.
The Twitter help center explains in What Are Hashtags ("#" Symbols)? that the symbol "is used to mark keywords or topics in a Tweet. It was created organically by Twitter users as a way to categorize messages."
[Note: you'll enjoy this article titled The Short and Illustrious History of Twitter #Hashtags.]
The article includes best practices for using hashtags: no more than 3 hashtags in a Tweet [I recommend no more than two] and be relevant when using one. It also refers to the Twitter Fan Wiki page on Hashtags which includes not only great advice on using hashtags on Twitter, but also a comprehensive list of further reading on hashtags.
Hashtags exist on a multitude of topics. If you don't believe me, check out hashtags.org and go explore.
Why Use Hashtags on Twitter? 11 Reasons
I came up with the following 11 reasons for using hashtags on Twitter:
1. For a Twitter chat [see How Do I Twitter Chat]
2. To monitor trending topics [see Women's World Cup Final Sets Twitter Record]
3. To communicate during emergencies [e.g., 2007 California Wildfires]
4. To monitor conferences even from afar! [see I attended NeoCon... Virtually!]
5. To share related links and articles [see my #retailexp and #practicalmktr tweet roundup posts]
6. For sharing notes or asking questions during webinars or online seminars [e.g, #mprofspro]
7. To capture a mood [for a while I was tracking #simplepleasures]
8. To celebrate Friday [#FF or #FollowFriday] or Monday [#MarketerMonday] or Tuesday [#TileTuesday or #TravelTuesday] or...
9. To signal - for example #quote, #jobs, #sale or #Coupon
10. As a reminder: #ToDo
11. As part of a promotion [see Tigressa SoftStyle Carpet From Shaw...]
What other reasons can you think of for using hashtags on Twitter? Let me know in the comments.
PS: You might enjoy The Power of Hashtags on Twitter which refers to hashtags as the "World's chat room".