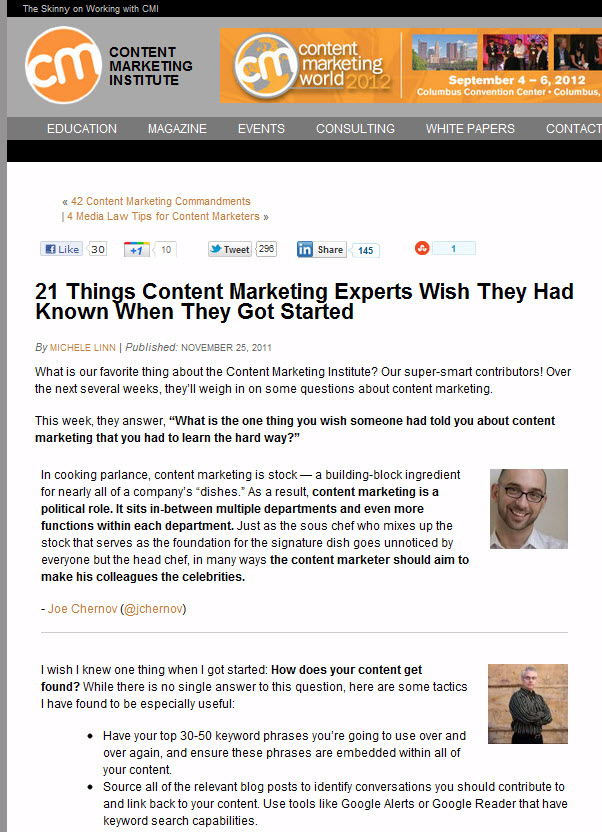 I recommend spending time up front understanding the key terms or words that matter for your content and to your audience. Think how your keywords and phrases can reflect the critical themes of your content strategy. That then helps cascade relevant content.
Here are more tips on getting started with content marketing:
What do you wish you had known when you got started? What tips would you offer those getting started content marketing?