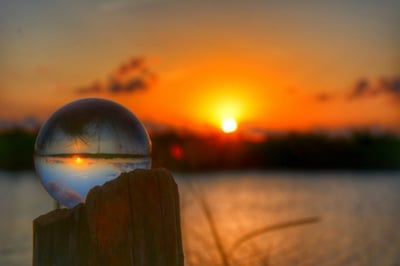 Having explored with you 22 Content Marketing Priorities for 2012, I'm ready now to move onto future gazing with 150+ Content Marketing and Social Media Predictions for 2012 from Content Marketing Institute.
This year's predictions are captured in a Slideshare presentation which - to me - makes the sharing of ideas about social media, content marketing and how they affect business more fluid and immediate.
Here is my prediction:
The role of content in building, strengthening and promoting a brand and business will only become more critical in 2012.
That means that brand marketers must champion robust content creation throughout their organizations with particular and genuine attention to providing value to prospects and customers as they progress through the buying cycle.
The more content creation gets embraced throughout an organization, the greater the opportunity for that content to connect with and engage specific audiences. The days of insincere marketing gobbledygook are numbered as customers become savvier, thanks to search and social, and unwilling to compromise if they can't trust the content they read.
Brand marketers will need to pay special attention to understanding which distribution channels have the most meaning for customers and prospects. New networks and radical changes within existing ones [combined with continued economic and time pressures] mean that audiences will increasingly fine tune where they spend time and what content they willingly consume.
Since there's nothing better than blending a bit of data with futuristic predictions, I also share with you 2012 B2B Content Marketing Benchmarks, Budgets and Trends [Research Report].
What's your take? What do you see when you gaze into the future of content marketing and social media marketing? What role do you see it playing in your business? How does content allow you to tell your story and how does social help you share that story?
Image Credit: LawandBorder.com