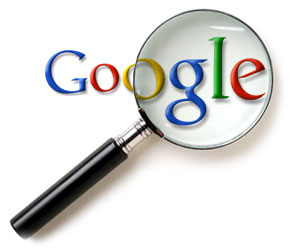 Although I spend a great deal of time thinking about how to get found online, I also love knowing about - and using - search tips to find valuable information.
[If you feel as I do, you may enjoy a previous post titled Google For Search & Discovery: TalkFloor Social Media Marketing Series. Note that some tools have changed...]
In the spirit of sharing [and reminding myself of] search tips, here are several you may find useful as you use Google for search.
When you enter terms in a search window, keep it simple and focused. Describe what you are looking for with as few words as possible.
If you start with too broad a term [e.g., 'books'], modify it with descriptive words to narrow down your results [e.g., books by Jane Austen].
I am in love with search operators. Are you?
More specifically,
Use quotes around your search terms to indicate that you are looking for exact terms. [e.g., try "mosaic tile" and compare the results to typing those words without quotes]
To search within a website try [search term] site: company.com
Powerful characters to use in search include:
To exclude terms use "-" as in "-job"
To find synonyms use "~" as in "~garlic"
To find exactly a term use "+" as in "+garlic"
Don't forget wildcards! Try * [fill in blank]
OR is used to search for any terms
AND is used to find all terms
Google has created two pages that are worth exploring. The information is similar from one page to the other. Check both out to determine which format you prefer. And then, go explore! Imagine being able to track your packages, calculate anything, get flight schedules or sunrise and sunset time...
If you'd like more perspective on best practices for search, read through 'the basics' in Google Inside Search. Or, simply jump into 'Advanced Tricks'!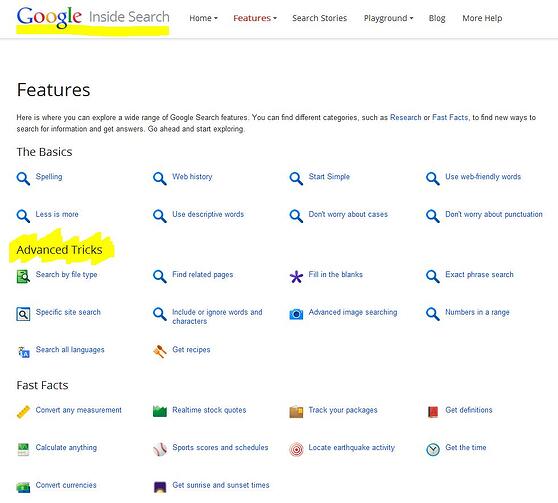 Which are your favorite search tips? How do you find the information that you seek?