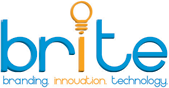 In his
BRITE '12
presentation titled
A New Path to Purchase, Moving at the Speed of Digital
,
Marc Speichert, Chief Marketing Officer, L'Oreal USA, used the 'loyalty loop' to demonstrate how Dermablend, a L'Oreal brand, raised awareness with customers using digital tools.
Consideration
Evaluation
Buy
Advocacy
I was particularly taken with the example Marc shared to illustrate the
consideration phase of the loyalty loop
:
Dermablend
, a product used for skin coverage. As described in
Dermablend's About Us
: "
For the past 30 years Dermablend has been recognized as an expert given the exceptional performance of Dermablend products in terms of coverage, wearability and skincare benefits. High performance wear and coverage has ensured its well-known and renowned recognition by the medical community and professional makeup artists.
"
In other words, this is a serious skincare product.
It's also a brand with a very low advertising budget, yet which needed to generate more awareness for itself.
Not only did this approach generate awareness, but it also created a powerfully visual and talkworthy story shared online through video. Read through the comments on Go Beyond the Cover; you'll notice conversation about societal perceptions, norms, individuality... This reminds me of
Dove - What Is Real Beauty?
The Zombie Boy transformation is dramatic. The resulting story creates a powerful testimonial for those who have been disfigured and want/need to look 'normal'. Imagine the strength of this product's loyalty loop. It won't take much to transform buyers into long term brand advocates!
Results: Go Beyond the Cover with Zombie Boy generated 5.7 million views and 576k shares on Facebook in 10 days.
Marc concluded with the following takeaways:
Know who is your shopper
Understand the consumer journey
Spend where it matters to connect with customers
Measure, evaluate and experiment
What's your reaction to the loyalty loop? Do you find it helps put into perspective the changes you've noticed in your marketplace?
How might you create your own 'go beyond the cover with Zombie Boy' story?