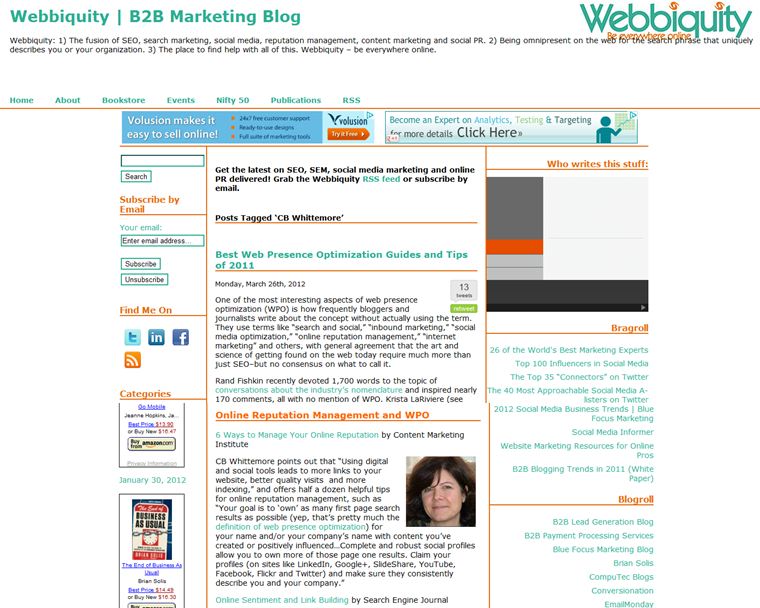 If you're looking for an overview of the Best of 2011 Digital Visibility Advice, I recommend that you visit Webbiquity's Best Web Presence Optimization Guides and Tips of 2011.
Not only does it include valuable references on a topic that affects business people and marketers from multiple perspectives - i.e., how to get found online, but I was thrilled to pieces to discover it also includes reference to an article I wrote for Content Marketing Institute!
Webbiquity's article includes valuable commentary of each of guides and tips listed. Pay attention, too, to the article's opening comments about 'web presence optimization' [which coincides with the blog's premise:
"Webbiquity: 1) The fusion of SEO, search marketing, social media, reputation management, content marketing and social PR. 2) Being omnipresent on the web for the search phrase that uniquely describes you or your organization. 3) The place to find help with all of this. Webbiquity – be everywhere online."]
Here are the resources included which I plan to check out...
Web Presence Optimization (WPO) Guides and Insights
Get Found: Stop Doing SEO, Start Doing WPO
by iMedia Connection***** 5 STARS