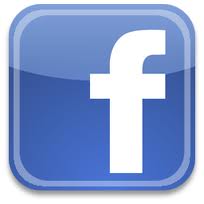 Which are your favorite Facebook Tips for engaging with visitors, fans and customers? We're talking Facebook for Business, as in Facebook fan pages...
Although Facebook engagement has gotten tougher for businesses - unless you are willing to advertise - since converting over to Timeline, the basics of Facebook strategy remain the same: engage with fans.
What does engaging with Facebook fans look like for businesses?
The ultimate goal in Facebook marketing for business is appearing in fans' newsfeeds - easier said than done!
Appearing in the newsfeed is more than just getting liked, or having multiple updates that generate thumbs up approvals. Rather, it's about generating active engagement from Facebook fans in the form of comments and shares.
Facebook for Business Tips for Engagement
In addition to regularly sharing visual elements such as photos and videos, which are your favorite facebook engagement strategies?
Consistency matters as does not publishing too many marketing messages. Are you relevant to your brand?
Some are successful publishing behind-the-scenes information that highlights the people of an organization.
Others effectively draw in user generated or end user content.
Fun is a critical aspect of the Facebook experience. If you are too corporate-like, straight-laced and have difficulty remembering how to have fun, you may discover that few people engage with your Business Fan page. I'm told that Facebook rewards quirkiness. Are you quirky?
Consider these facebook tips for engagement:
Content Marketing Using Facebook makes a critical point: active Facebook fans are what you want and need for Facebook engagement. In this article, Katie McKaskey recommends that you nurture active fans by responding to or acknowledging every comment, tagging fans and businesses, regularly saying thank you. You also need to update frequently and consistently with relevant news. Don't forget to be human!
In 10 easy ways to spark engagement on your Facebook page, Jeff Bullas reminds us to post videos, quotes and photos. Timeline, in case you haven't noticed, places a premium on visual updates. Businesses not immersed in visual content will need to think through how to become visual to promote themselves effectively on Facebook. His other tips include asking for opinions, asking questions, using fill in the blank updates, offering fans exclusive content [news, coupons, deals, perks...] and being timely.
Leave it to John Jantsch to remind us that the Best Part of New Faceook Design Has Nothing to Do With Design. Rather, it's all about engagement!
What tips would you recommend for engaging with fans on Facebook Business Pages?