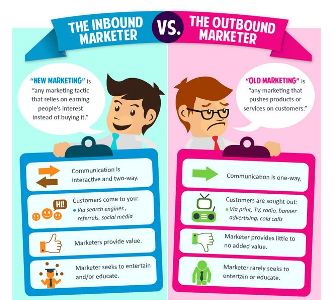 At the very heart of inbound marketing is drawing visitors in by virtue of remarkable content. In other words, being a magnet, rather than an interruptive nuisance that visitors run away from.
If you've not yet embraced inbound marketing, the principles include: Get Found, Convert and Analyze.
Get found through remarkable content on your website and blog, while making sure your content has been optimized so it is easy to find online via a web search. Don't forget to promote your content via social networks
Convert visitors into leads through educational, relevant and valued content offers. Convert your leads into customers by nurturing the relationship over time with additional valuable content that develops credibility and trustworthiness.
Analyze your inbound marketing to understand what works and what doesn't so you can continuously improve.
What I find particularly interesting is that, although the focus is on quality, rather than quantity of traffic, website traffic improves. Furthermore, the traffic is qualified and truly interested in your content.
When you do so and create for visitors truly relevant content, they stay longer on your site, they come back for more and - most important - willingly offer up contact information in exchange for your valuable content offer. In other words, they become a lead. Once they do, you have the opportunity to nurture the relationship with them by offering additional useful bits of information sent directly to them via email.
Finally, every step of the way offers data you can analyze for additional insight and improve on what you do.
This type of thinking goes against creating splashy outbound giveaway campaigns that might draw 100s or 1000s of visitors. Once the promotion over, though, they quickly leave never to return. Inbound marketing is for the long haul, for businesses serious about long term and profitable relationships.
What do you think of this definition of inbound marketing? What's your preferred method of building trust and generating leads?