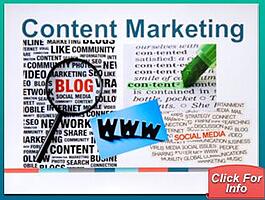 After the intensity of a full work year, it's fun to look back on it all and evaluate the content that has attracted the most readers.
You'll find here the top eleven articles published on Content Talks Business, organized by category.
[By the way, I'll do a similar listing on Flooring The Consumer.]
Social Media and Content Marketing Examples
100+ Case Studies: Social Media Marketing Examples
200+ Case Studies: Social Media and Content Marketing Examples
Practical Wisdom for Success With Digital Marketing
How Do I Get More Business? 13 Tips
How To Do Bad Social Media: 10 Examples
Why Get Found Online With Blogs vs. Facebook or Twitter?
Urban Outfitters: Online Marketing Advice
How the Zero Moment of Truth Fits Into Inbound Marketing
Inbound Marketing and ZMOT: Perfect Together?
Why ZMOT is Relevant for B2B Marketing: 4 Data-Based Reasons
Connecting With Customers
Connecting With Customers and Communities
Remarkable Customer Experience, Pike Place Fish Market Style
Crafting Contagious Content Marketing: Jonah Berger's ASPECTS
Would you like more of the same for 2013? Or, do you have new burning questions? I welcome your questions and ideas for content to highlight in 2013.
Thank you for reading.
Happy Holidays and Best Wishes for 2013!