I bet you regularly try to create meaning for your customers, finding ways to make better sense of their needs so you can truly help them. Not too dissimilar from wanting to find just the right dessert treat to serve your guests.
If that's the case, you are putting elements of contextual marketing into practice.
Imagine, though, doing so more consistently and not only in person but also online. How might that contextual marketing create even more meaning for your customers?
Why Making Meaning For Customers Matters
At a basic level, why bother creating content for prospective customers if the content does nothing for them? I desperately want to make my website and blog visitors more knowledgeable. I want them to gain value from the articles I write and to have a better idea as to how to resolve the issues they have identified as being critical to their businesses.
Just as I don't want to create negative situations for my prospects - as in the type of deep aggravation you might feel going to a doctor's office and having to complete yet again a paper form asking for your basic contact information, I bet you try to come up with ways to delight yours. Perhaps it's a 'thank you' phone call or email - just because it's the right thing to do, or a renewed committment to banish deliberate stupidity from your processes...
Imagine extending that thoughtfulness forward and backward to those who haven't yet had the opportunity to interact much with you and doing so online where so many preliminary searches for solutions begin.
Enter Contextual Marketing For Added Personalization
That's where contextual marketing - powered through marketing automation - comes in. It allows you to create meaning online for your customers with your content marketing because you tailor the content for them. You are making it more personal and relevant.
Brands Missing Their Chance To 'Get' Us says,
"According to The E-Tailing Group 41% of people said they purchase more from retailers that send personalized emails based on past browsing and buying behavior, a sentiment that seems to be echoed with all the consumer research we're seeing today. And yet, we're not seeing much of that from brands — the ones who need it most. (Because, by the way, Amazon is starting to get pretty good at personalization.)"
So despite frustration over email inbox bloat, we respond well to personalized email communications that are based on past interactions - just as we do to those from individuals we know who take the time to intelligently respond and interact with us. (BTW this is true of all social channels; sadly, they, too, are being overrun with irrelevant, noisy messages.)
>> See How Not To Get More Business: 7 eMail Retail Experience Horrors!
>> See How To Create Email Marketing Customers Welcome? Show Respect!
We really appreciate online respect! So do our customers.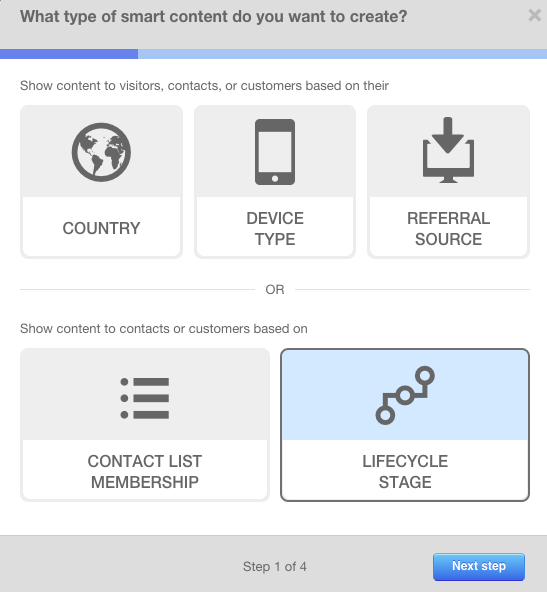 How To Implement Contextual Marketing
As with anything that touches customers, you need intelligence.
Successful context requires a brain, knowledge of your customers, and willingness to bring them intelligent options. In other words, you need to truly want to 'get them'.
Think about it. We normally create context during conversation, by asking questions and actively listening. We then adapt our response based on the insights gained. True context marketing requires a process so you can create decision rules and be consistent about creating meaning with your content and then delivering it in the right situation. Not too different from training someone new to your business on what to do when and for whom.
So, if your business operates in multiple countries, you may want to have a rule that recognizes when a visitor needs a language other than English.
Visitors coming to your site via mobile device may have an urgent need that a website traveller may not.
Do you speak differently to someone who has never heard of your business, let alone your business solutions, than you do someone who visits you every day?
What about someone just becoming aware of your solutions vs. one ready to become a customer?
Or maybe you have distinctly different cutomer types (aka personas) with vastly different questions?
Once you've determined different processes and rules for your visitors, you'll want to implement them. This is when a contextual marketing automation software solution comes in so technology helps you create meaning consistently, unobtrusively and respectfully on your website and blog, in your email communications with personalization tokens, with smart call-to-action buttons and more.
What's Your Next Step?
I'm sure you are creating context for your customers. How might you do more especially online? I'd love to hear your story and learn which tools you have found most helpful for taking those next steps.