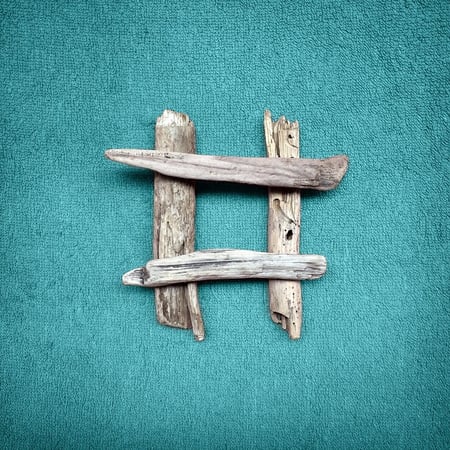 Are you wondering about hash tags and how they add value from a business perspective? You're not alone. Let's explore why you should care about those #hashtags.
What is a #hashtag?
Hashtags represent a means for organizing and making sense of social content. They are used in combination with another word, with no space in between.
(Note - this goes beyond the # symbol on phones or # as a shortcut for number. Not to mention the #sarcastic use of hashtags in casual written communications.)
According to Wikipedia, the hashtag first appeared on Twitter in August 2007; it gained acceptance during the 2009-2010 Iranian election protests.
"Beginning July 2, 2009,[15] Twitter began to hyperlink all hashtags in tweets to Twitter search results for the hashtagged word (and for the standard spelling of commonly misspelled words). In 2010, Twitter introduced "Trending Topics" on the Twitter front page, displaying hashtags that are rapidly becoming popular. Twitter has an algorithm to tackle attempts to spam the trending list and ensure that hashtags trend naturally.[16]"
Hash tags have evolved beyond Twitter. You will now see them used across other social networks. Try searching using a #hashtag in Facebook, for example, and see what comes up. (I find that the quality and relevance of the resulting content is best on Twitter.)
The most enthusiastic use of hashtags is on Instagram where users can add up to 30 hashtags to help with discovery. From a practical perspective - and a user-friendly perspective - three hashtags tend to be optimal on Instagram so the reader can actually being absorb what the hashtag stands for. On Twitter, using more that two hashtags is considered spammy.
How do #hashtags on Twitter add value?
If you imagine a fire hose filled with bits of information that you need to make meaning from, your magic wand is the hashtag which, when combined with a search term that has meaning for your quest, delivers you the goods.
It's a tool for filtering through content and finding updates that are relevant to you.
You can add a similar hashtag to your own content to allow other like-minded people to discover your own content.
Some high profile uses of Twitter hashtags that have been in the news include: #JeSuisCharlie and #PrayForParis.
You'll find hashtags used for marketing campaigns and to communicate brand messages. For example, The North Face promotes #NeverStopExploring to celebrate the spirit of adventure and exploration at the core of its brand and to bring together like-minded explorers.
I have two favorite uses for hashtags.
1. Using Hashtags For Conferences or Webinars
Most conferences will provide a hashtag that can be used for that event. For example, MarketingProfs uses #MPB2B for the MarketingProfs B2B Forum. Adding that tag to updates means that anyone interested in the conference can be in the know before, during and after the event. That in turn allows for greater and deeper connection with fellow participants.
(Same goes for webinars.)
From a practical perspective, you'll want to create a search using #MPB2B as the filter so you can monitor updates, respond and contribute.
By the way, here is my very early experience participating virtually in a conference thanks to hashtags: I attended NeoCon... Virtually!
2. Participating in Twitter Chats
I love Twitter chats. They are intense, usually fast-paced, and intensely friendly and informative. When you participate, you include the hashtag for the chat in your updates (there are tools that make this automatic). If you're looking to connect with like-minded professionals about a topic you care intensely about, try a Twitter chat.
A terrific chat to check out is #KBTribeChat which takes place every Wednesday from 2pm to 3pm EST and has to do with the kitchen and bath industry.
You can find Twitter chats on any number of topics and industries - from marketing to agriculture to wine and everything in between. Check out this listing of Twitter Chats.
You can track hashtags via Hashtag.org.
Bad #Hashtag Practices....
There are a few bad practices that you should be aware of.
Using too broad a term to hashtag won't deliver meaningful content. For example, this search for #Awesome delivers a real mish-mash of updates.
As I mentioned above, #using #too #many #hashtags #in #your #updates is a bad idea.
If you aren't sure, try searching on the term you're interested in. If it's too broad, try refining it. Explore how others are referring to what you are interested in and which hashtags they use.
How To Use Hashtags At Your Next Event (including #TISE16)
In your Twitter, Instagram or even Facebook and Google+ updates, include the #foryourevent. If you're attending Surfaces2016, use #TISE16.
Be ready to share pictures and interesting highlights from conversations, educational sessions, your observations, the Trends Hub...
Create a #TISE16 search in your mobile Twitter app so you can monitor regularly.
Learn from others. Observe what you find intriguing and do the same. Amplify what they post, be courteous and interact with them.
Avoid doing what you consider irritating, interruptive and useless.
Resources About #Hashtags
Here are resources on hashtags that you will find helpful if you plan on trying them out for your own social content.
Overcoming The Hashtag Culture Shock
What's your reaction to hashtags? First, do they make more sense to you than before you read this article? Then, can you see using them to find worthy content, perhaps at a trade show, or to share content possibly during a webinar?
Let me know.