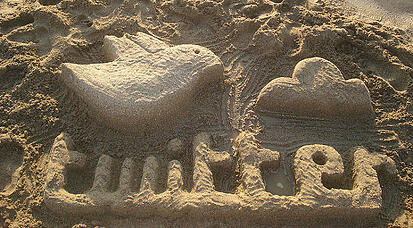 I've submitted my Twitter and Facebook for Business Facebook article to Floor Covering Weekly. Thanks to many powerful contributions, I believe my story about the value and importance of social media and Twitter and Facebook specifically will win the day!
In the meantime, I want to thank those who responded to my Twitter and Facebook For Business Face-Off: Help Requested! plea and recap highlights.
First, who helped me with their Facebook and Twitter marketing stories?
Larry Callahan, Callahan's Carpet One - replied via email with "Facebook and Twitter are helping me grow my business, but not because of consumers finding me via these social media sites. Rather, I am looking for things to tweet or post which has forced me to take a new look at me, my business, and how I am different than my competition. Through this process I continue to evolve and get better at what I do. Like John Wooden said – "learn as if you will live forever…" "
Facebook and Twitter for Marketing are about Relationships!
Here's the low down.
Whether for leveraging relationships, making connections, engaging with potential customers, networking, providing answers about buying, maintaining, decorating with rugs and using Twitter and Facebook to solve problems, or reinventing oneself, social media tools such as Facebook and Twitter are about relationships!
A wise man I met recently referred to the importance of being where your customers are and being interested in what they are interested in. If your potential customers are likely to be on Facebook and even Twitter, why not be there -- especially if the tools are available despite tight marketing budgets.
Thank you for being part of my response.
---